Dahee
Daily Conversation ~한국인처럼 말하기~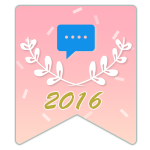 Daily Conversation ~한국인처럼 말하기~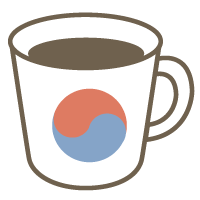 25min 1,100 Points
Has Trial
25min 500 Points
Skype Lesson
How native-like is your Korean? Test yourself out here!

Material
Original Material
Description
This lesson is popular with people who have been studying Korean for over 1 year!
Please try this lesson if:

● You don't have anyone to practice speaking Korean with
● You don't have enough confidence in your vocabulary to try a free talking class
● You want to learn very Korean expressions
We will be using my original Korean conversation textbook.




Use Japanese class materials to find out how close to natural your Korean is! ʕ·ᴥ·ʔ 

한국인처럼 자연스럽게 이야기할 수 있는 날까지 응원할게요!

Translation: 1/2015 - The Cafetalk Team
This tutor's cancellation policy
Before request is confirmed (fixed)
• Cancellation possible at any time without charge.

After request is confirmed (fixed)
• Less than 24hours before lesson start time.→ 50% of price charged.
• No-Show→ 100% of price charged.
Tutor's profile


From:

In:

10397

Lessons

1568

Students
Yes
All lessons offered by this tutor
Available Times
---
※ Times are shown in Asia/Tokyo. They'll convert to your timezone when you log in.
Feedback (160)
***okoShintoku

오랜만에 다희 선생님의 수업을 받아서 너무너무 즐거웠어요^^ 제가 사실 오늘은 일이 바빠서 몸이 줌 피곤했었던 것 같은데 그럼에도 불구하고 수업 재미있었기 때문에 시간이 빨리 간 것 같아요^^♪정말 감사했습니다~ 다음에도 열심히 할게요!

***n

だひちゃん先生 レッスンをありがとうございました。 久しぶりに韓国語を楽しく話す時間ができました。 勉強を始めたきっかけや今後の目標を質問し、即座にレベル判断して資料くださったり、優しく細やかな配慮をしてくださる先生に感謝です。 また是非宜しくお願いします。

***u1013

선생님하고 레슨하다가 가끔 철학적인 이야기를 하는 거 너무 좋아요. 항상 고맙고 또 고맙습니다. 앞으로도 쭈우우우욱! 부탁드려요!!

***okoShintoku

だひ先生のレッスンは 短い時間の中にエッセンスがい~っぱいつまっている感じで楽しく分かりやすかったです。 次のレッスンがとっても楽しみです(^ω^)

***omo1

今日のレッスンもありがとうございました! レッスンを重ねるごとに話せる韓国語が増えていってとても勉強になります。 これからも韓国語の勉強を頑張ります。よろしくお願いします!