Linda.A
「Minna no Nihongo」for beginners x5 times
Pack of 5

「Minna no Nihongo」for beginners x5 times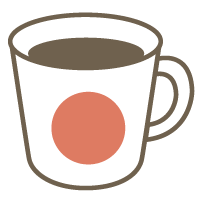 50min 6,800 Points (1,360 Points per lesson)
Skype Lesson
25 minutes is too short? Want to learn/speak more? Try this one!

Material
Textbook - みんなの日本語 第二版 初級 I、II
Lesson Pack Details
This is a 5-lesson pack. You will be issued 4 "coupons" when the first request is confirmed. You will be able to use these coupons for subsequent requests in the pack. Please note that all requests related to this pack must be taken within 60 days of the confirmation date of the first request.
Description
This lesson is designed for beginners.
Each lesson contains Japanese Hiragana/Katakana,Pronunciation,vocabulary,greeting ,daily conversation and basic Grammar structure.
This lesson will bring you fun of learning Japanese. Don't miss it!
If you have any request please feel free to let me know.
Let's enjoy!
Text book:
Minna no Nihongo for beginners
みんなの日本語第2版初級
In case you don't have the text book, l can send you PDF file for reference.
* This tutor is currently on leave or vacation. Lesson requests can be made after Feb 1, 2020 00:00
This tutor's cancellation policy
Cancellation of pack lessons
• 'Unstarted' lesson packs
(1)
can be cancelled any time. Used Points will be completely refunded. If a 'started' lesson pack
(2)
is cancelled, you will be refunded 50% of the price of the remaining lessons provided that the lessons are unrequested, unconfirmed or not within 24 hours of their scheduled start times.
(1) A lesson pack for which none of the requests have been confirmed by the tutor.
(2) A lesson pack with at least one confirmed request. (By confirming the date and time for the first lesson in the pack the tutor confirms the pack as a whole and coupons are automatically issued)
Cancelling individual requests in a pack
• If you wish to cancel a single lesson that belongs to a pack but not the whole pack, you can do so via the request page. In this case, the coupon used to book the lesson will either be refunded or collected, based on the following policy.
---
Before request is confirmed (fixed)
• Cancellation possible at any time without charge.
After request is confirmed (fixed)
• Less than
12hours
before lesson start time.→ Coupon will be consumed.
•
No-Show
→ Coupon will be consumed.
Tutor's profile

From:

In:

Yes
Available Times
| | | | | |
| --- | --- | --- | --- | --- |
| Mon | 13:00 | - | Tue | 00:00 |
| Tue | 13:00 | - | Wed | 00:00 |
| Wed | 13:00 | - | Thu | 00:00 |
| Thu | 13:00 | - | Fri | 00:00 |
| Fri | 13:00 | - | Sat | 00:00 |
May change depending on week
Hi I am Linda.A , but you're welcome to call me Linda. I am from Taiwan,Taipai, a Japanese citizen and living in Japan Tokyo now. l am pretty down-to-earth and talkative. I en...
All lessons offered by this tutor
All Lessons
Chinese
Japanese
English
Available Times
---
※ Times are shown in Asia/Tokyo. They'll convert to your timezone when you log in.
Feedback (6)
***hhuang

Linda老師的課後回覆真的很用心在寫,也會傳訊息提醒下次要複習的地方,透過老師的日文學習,可以在課程中不經意的脫口講出日文,雖然發音不正確,但老師都會很有耐心的指導。

***276620

講解仔細,課程內容如有不懂都會耐心教導,老師人也很好,上了幾個月,日語有明顯的增進,會再繼續上課,這個老師很棒

***hhuang

Linda 老師的課程適合日文初學者,想學習日文的你/妳一定要試試!

***c99

以前自己看書自學摸索,很多地方都一知半解,感謝老師清楚的解說,讓我能慢慢打好基礎。